Experienced Crating & Shipping Company
Washington D.C., Northern VA and Suburban MD
EXPERT CRATING SOLUTIONS
Whether your items are oversized, valuable, sensitive, or fragile, Craters & Freighters Washington DC offers crating and packaging solutions customized to meet their specific needs and unique challenges. While many crating companies have size and weight limitations, we never do. We'll expertly crate and ship virtually anything virtually anywhere. Check out our A+ rating with the Better Business Bureau, and get the confidence you need when crating, packing, and shipping with us. We can assure you, we're a company focused on your complete satisfaction, ensuring our new customers become life-long customers.
Our crating company serves the greater Washington D.C., Northern Virginia and Suburban Maryland areas and we know exactly what it takes to get your shipment where it needs to go safely. We have an impressive list of custom crating services that will completely support and manage your project until it reaches its final destination. 
We use high-quality wood and materials that will hold up under severe shipping challenges through transport. Do you need your belongings to be shipped internationally? That's not a problem for us. Our wooden crates will pass all codes and meet all regulations, no matter what country they enter. 
Craters & Freighters DC is your comprehensive shipping company. We have three decades of experience and leadership under our belt- our crating and shipping solutions, top-of-the-line logistics team, and unbeatable customer support will not let you down.
Crating with Care
At our Silver Spring Craters & Freighters, we don't believe in one-size-fits-all crating and packing solutions. We precisely engineer our crates to closely fit whatever it will be protecting. The better the fit, the better the protection of the item. 
We are experts in designing and building the perfect crate ourselves. Our team knows that the blocking, bracing, and padding schemes on the inside of the crate are just as important as the wooden shipping crate itself, which is why we tailor every crate from the inside out to ensure maximum protection.
Our customers will tell you that our keen eye to detail is what enables their valuables to get to their final destination safely, undamaged, and with efficiency.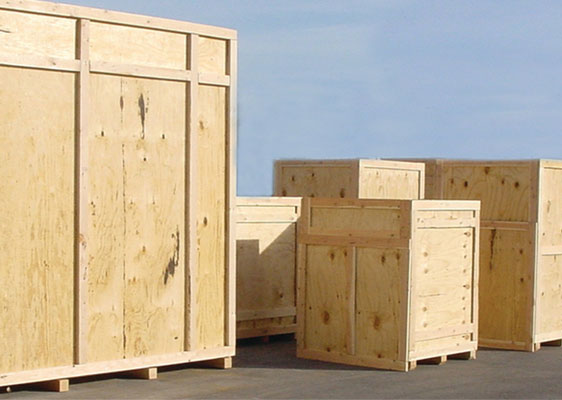 Protection Where It Matters Most
The shipping stream is unpredictable and it's no place for poorly packaged items. The conditions are challenging, and the handling of crates can be rough. Because of this, secure packaging and crating is essential. If you want your valuables to arrive damage-free, it takes the kind of unparalleled expertise that Washington DC's Craters & Freighters offers. Call us at 202-237-7447 to learn more about your services, including:
We Offer On-Site Packaging and Crating Services in
Washington D.C., Northern VA, Suburban MD and Surrounding Areas
If we can't get your heavy, hazardous, oversized, or fragile item to our warehouse for crating, that's not a problem. We'll gladly bring everything we need to you. Our on-site custom crating services provide everything you'd get in our warehouse, no corners are ever cut. 
Your item will have everything it needs for a safe journey and secure transport inside the crate and out.
And if you need a custom wood crate built at our warehouse and left at your doorstep, we do that, too. Call today and we can discuss exactly what you need for your crating project.  
Any Crating and Packing Need Covered
At Craters & Freighters, we take great pride in our standing as industry leaders. Our insight and experience are invaluable and our reputation for excellence in customer support is unmatched. 
Our goal is not only to get your shipment where it's going safely but to ensure you have the confidence you need throughout the process. Offering peace of mind is our job and if you don't have it, we fix it.
Offering on-site crating, international shipping crates, equipment crates, reusable crates, and so much more, we are your custom wood crates company.
Our custom wood crating and shipping services will support your project, no matter how large, demanding, or challenging.  Call us today and let's get your shipment moving.
Get a fast, free, no-obligation cost estimate from Craters & Freighters Washington DC.
Provide some information on your needs and we'll get back to you right away with a figure you can use in your planning.