Comprehensive Freight Shipping Services in Washington DC
Full Range of Logistics Services
We can ship your valuable items from any point of origin to any destination. When you use our comprehensive U.S. domestic shipping and international shipping services, you can focus on other tasks confident that we are ensuring everything goes smoothly. Plus, Craters & Freighters Washington DC has an A+ rating with the Better Business Bureau, so you know you're working with a company focused on ensuring complete satisfaction.
Craters & Freighters Washington DC will offer you efficiency, security, and peace of mind in just three smart steps: 
Step 1: Reach out to us so we can go over your individual packing, crating,  and freight shipping needs.
Step 2: We will create a custom recommendation, approach, and quote with all of your shipping goals in mind.
Step 3: Once all parties agree to the terms, we start your professional packing and shipping process.
Shipping Service Options
What is the best way to get your items where they need to go? We work with you to find the ideal solution out of the many options available. That includes how your shipment is crated and transported, as well as the timing of pickup and delivery.
We treat every engagement like it is our only engagement. We have found that that is the best way to ensure your valuables make their journey safely, securely, and cost-effectively.
And if any issues arise, we address them promptly and fully to make sure your shipment stays on track from start to finish.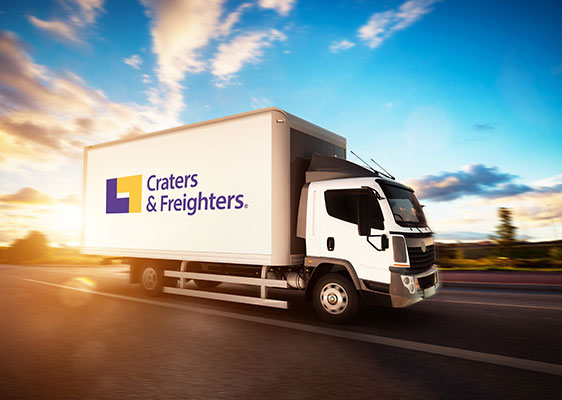 Why Ship With Us?
We promise you will receive the ultimate in service, experience, and firsthand knowledge for your specific Washington DC packing, custom crating, and shipping project.  
We work to fulfill every aspect of your shipping needs with dedication, a meticulous eye for detail, and open communication.  We provide our comprehensive crating and shipping services to all types of projects- big and small, large and challenging, hazardous, valuable, collectible- if you have it, we can expertly handle, process, and manage it from here to there.  
Craters & Freighters is known worldwide for our wide range of packing and shipping services, our effective and efficient staff, and our superior customer service and support.
We Ship Anything & Everything
Large, heavy, oddly shaped, or fragile items do not intimidate us. There is not much we have not shipped. In fact, we look forward to the kinds of challenges that other providers walk away from. If you're wondering if our Washington DC freight company is right for you, the answer in all certainty is yes. Call us at 202-237-7447 to learn more about our full array of shipping services.
We are a team comprised of courteous, thoughtful professionals who are prepared for any shipping project that comes to us, ensuring that your valuables arrive at their final destination harm-free.  With years of experience behind us, we know how to be the support you need for any packing and shipping job and we'd love the opportunity to prove it.  
We are the premier Washington DC freight shipping company, with services that assist with domestic shipping, international shipping, air freight or ocean freight shipping, cargo shipping, white-glove delivery, residential pick-up, custom crating, or any other packing or shipping service you need. 
If you're looking for more reasons to give Craters & Freighters Washington DC your crating and shipping business, we invite you to read more about us, look at some of our reviews by our discerning clientele, and learn more about our sustainability efforts and projects. Proudly serving Silver Spring, Bethesda, and Washington D.C. for over 25 years.
Get a fast, free, no-obligation cost estimate from Craters & Freighters Washington DC.
Provide some information on your needs and we'll get back to you right away with a figure you can use in your planning.